OMSA is for everyone.
We celebrate diversity, promote inclusion and advocate for social justice. While serving as a resource for the entire VCU community, we proudly specialize in supporting historically underrepresented groups.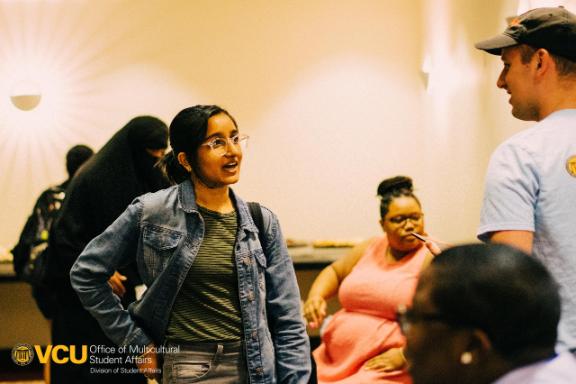 Cultural Heritage Months
OMSA celebrates and recognizes the cultural, academic, and political contributions of people who identify as Asian American + Pacific Islander (AAPI), Black/African Americans, Indigenous, Latine, LGBTQIA+, and women by sponsoring programs and events for history & heritage months throughout the school year.
Go to Cultural Heritage Months
Diversity, Inclusion, and Social Justice Education
Check out all the ways we aim to educate the VCU community.
Go to